Caitlin Jacobs '07 Tracks Florida Panthers
---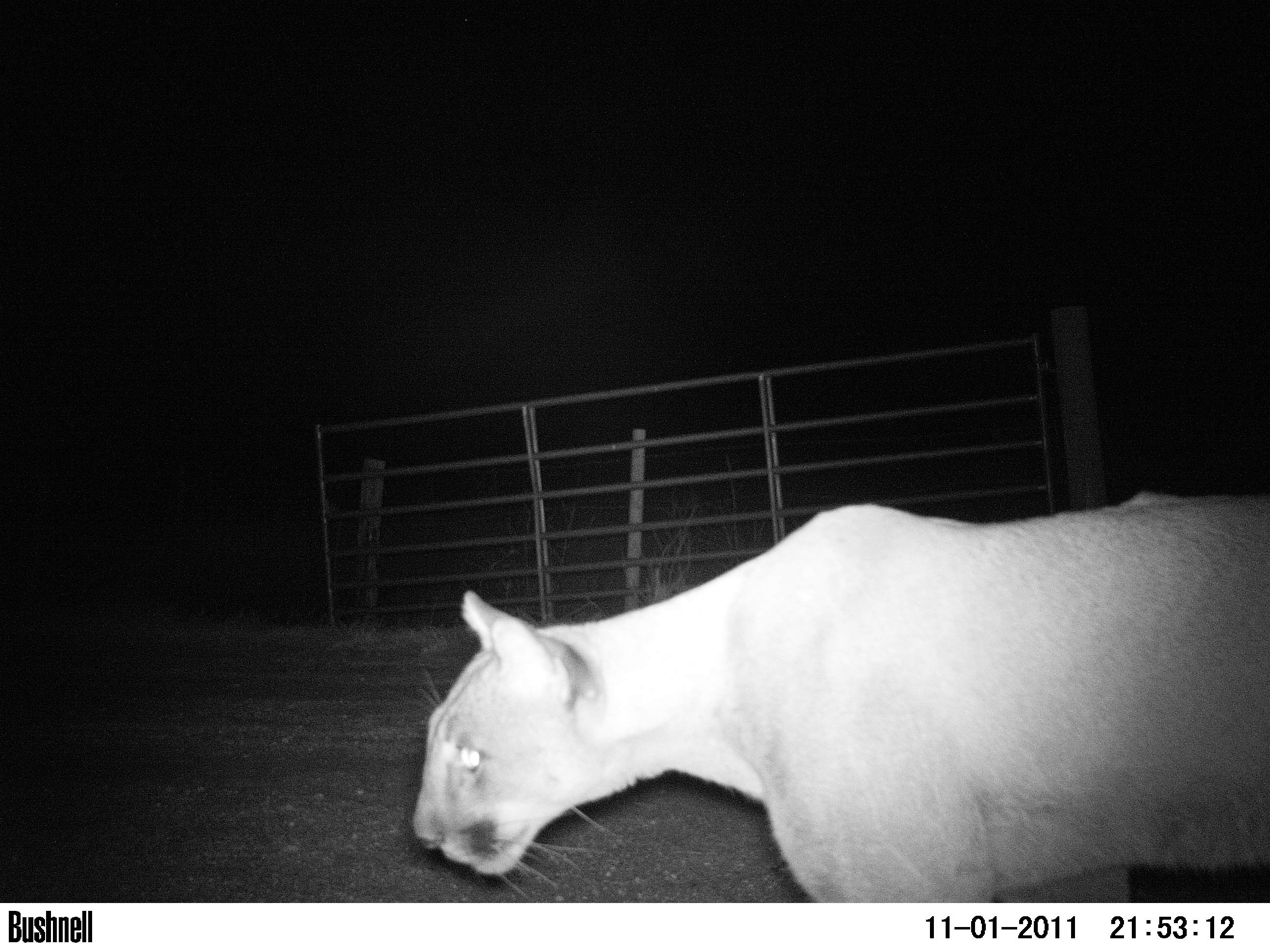 The New York Times Green blog has featured an article about a panther project that Caitlin Jacobs '07, a graduate student at the University of Florida, is helping to research. Ranchers in south Florida have begun reporting that panthers are now preying on their calves. In Spring 2011 several calves were documented and confirmed to be killed by panthers.
In late 2011, researchers including Jacobs began tagging calves in an effort to collect evidence to substantiate the claims; the Florida panther had been all but extinct in the 1970s.

Jacobs monitors the radio transmissions from the ear tags, and so far she has found nine dead calves on the two ranches that the study is observing. (Five to panthers, two to coyotes, one to a bear, and one unknown - either a bear or a panther). At $700 a head, even this seemingly small number is a huge loss to the ranch owners. The University's study will last two years and the results will be used to determine whether ranchers should be compensated for their losses.

Once they find the dead calves, they determine which predator was responsible (bear, coyote, panther) by looking at the wounds, feeding patterns, and general location of the kill site. They then set up motion-detecting infrared cameras at the site, hoping to capture more information on the individual(s) responsible. (Is one panther killing the calves or are the calves being killed by a number of different panthers?) Jacob's main hope for the study is to find a way in which the ranchers and the Florida panthers can live together.

At Hamilton, Jacobs majored in biology and environmental studies and was a member of the women's lacrosse team.