Candice McCardle '15 Helps Chinese-American Community in NYC
---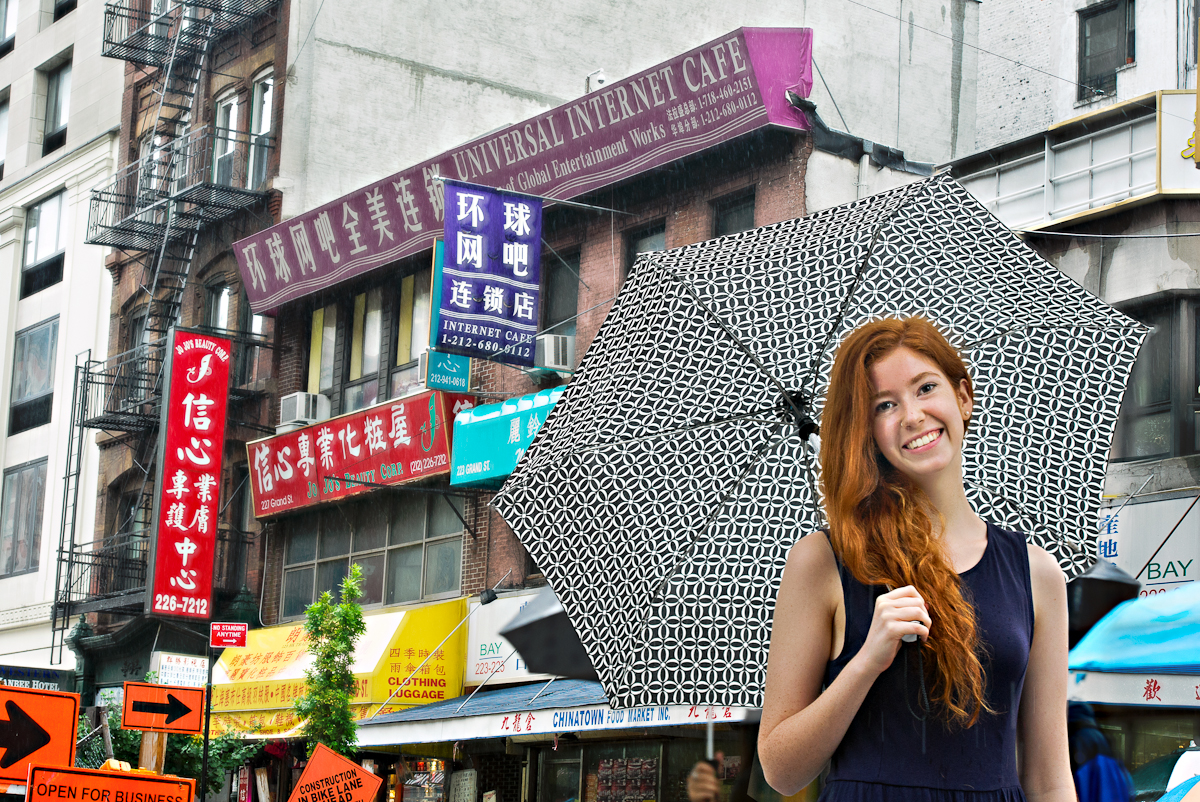 Working as a grant writer this summer, Candice McCardle '15 is helping the Chinese-American Planning Council (CPC) raise funds to support the many services they offer. From youth and senior services to day care programs, the CPC benefits the community in New York City's Chinatown. McCardle also noted their "helpful work development services for students and disabled or unemployed adults," which offer interview skills and job training.
Originally from Rochester, McCardle is living in NYU housing while working in New York City thanks to funding from the Diversity Social Justice Project, administered through Hamilton's Career Center.
The CPC was founded in 1965 in response to the large influx of immigrants to the United States when the Chinese Exclusion Act was repealed in 1965. McCardle said that when they arrived in this country, "not only were recent immigrants not able to find jobs, but they also had trouble assimilating into the United States and creating their own community." The CPC now offers its services to improve the immigrants' well-being and chance of success in America.
Because the CPC is a non-profit organization, it relies on grant funding from city, state and federal agencies. McCardle's boss first assigned her to a copy editor position, and when she mastered that, she was asked to perform research on grant applications and write grant proposals.
Grants are sometimes limited to support specific services. To aid in the writing process for one targeted grant, McCardle traveled to a senior service center and interviewed its director. She gathered facts as well as personal anecdotes about why they needed to obtain the grant. These stories can be powerful components in any proposal.
McCardle learned about one elderly woman who, despite her poor health condition, "still took three buses every day to get to the senior center, because she loved to go there and see her friends." While McCardle does not do much fieldwork for the organization, she said it was "great to see the impact we have on our seniors" and she appreciated hearing how her work was benefitting others.
Once a week, the human relations director schedules Asian community leaders from around the office to come and speak with the interns. The lecturers have discussed youth programs with local artists, as well as recent immigration legislation that will soon be reviewed by a House panel.
McCardle started the internship hoping to gain experience working for a non-profit organization in an office environment. Learning about Asian culture has inspired her to consider studying abroad in Vietnam and entering the Peace Corps after graduation. This work has also confirmed her interest in pursuing community health and community organizing projects as she considers future career possibilities.
McCardle is a graduate of Webster Thomas High School (N.Y.).