Career Advice: Are you at a MAJOR crossroad?
---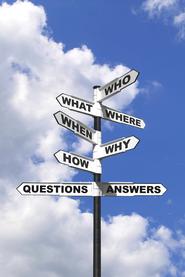 You've probably heard the popular rock classic, "Life is a Highway" performed by numerous artists. While nobody knows what routes they will actually take in life--and many college graduates do experience detours--, students who thoughtfully select a major concentration can positively impact their journey.

Your choice of a major may be important to your career. While a liberal arts education will lay the ground work for many careers and specific majors are often not required, there are careers for which specific coursework or majors may be required or preferred. If you know your career interest, you can look into whether or not there are academic requirements or preferences and take classes accordingly. By selecting the best major for you, you will enhance your opportunities for graduate schools, fellowships, careers, and personal opportunities you find satisfying.
Smart tips for choosing a major:
1. Choose something that you love—or at least that you really like and find intellectually stimulating. You will enjoy your classes more and, chances are, will do better academically in a subject that you enjoy.
2. Play to your strengths. Pursue what comes most naturally to you.
3. Don't choose a major based on projected marketability.
4. Supplement your major with courses related to your career interests.
While most students don't really know exactly what direction they want to take after graduation, there are a variety of excellent resources that can help you select your major at Hamilton. These include:

• Faculty: your current academic adviser; the chair of the department you're considering; a professor in the department with whom you've taken a class.

• Course catalogue: descriptions of academic departments, course offerings, requirements for meeting the major.

• WebAdvisor: the "Evaluate Program" function enables you to see requirements for majors.

• An on-line resource produced by the University of Tennessee , "What Can I Do with A Major In…?", where you can explore the types of careers pursued by graduates in each major as well as the types of employers that hire people with these majors.