"Career as a Nurse Practitioner" with Corinne Bresee Smith '02
---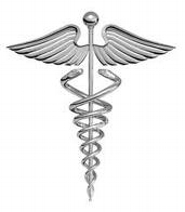 Each day, Corinne Bresee Smith '02 sees children with runny noses, sore throats, fevers, and miscellaneous objects stuck in their ears. Rather than send them across town to see a doctor, Corinne can treat the kids' ailments while keeping them in school and their parents at work. As a nurse practitioner (NP) working for a school-based care system, Corinne experiences all the joys of working with children, the autonomy of making her own treatment decisions, a good salary and a flexible work schedule. Is there any aspect of being an NP that's not to love? The paperwork, says Corinne. But even that hassle is quickly becoming easier with the advent of electronic patient files.

A career as a nurse practitioner was not always a goal of Corinne's. As a student at Hamilton, she was a neuroscience major on the pre-med track. However, she spent the summer after freshman year shadowing different employees at her local hospital in Cooperstown. After spending some time with a nurse practitioner, Corinne was impressed with the hands-on interactions she had with patients while exercising many of the same decision-making privileges as doctors. This, Corinne realized, is exactly what I want to do!

However, liberal arts colleges such as Hamilton do not offer nursing programs. Corinne did not want to transfer, and decided to stay on her original path while always keeping nursing in the back of her mind. After graduating, Corinne spent a year as a research assistant before enrolling in an accelerated nursing program at Binghamton University. With a bachelor's degree, she only needed one year in the masters program, followed by two years in a graduate program. The specializations available to NPs offer a range of options. Corinne chose a more general route – family medicine – and specializes within that as a pediatrics NP. Others can choose a specialty such as psychology, geriatrics, or surgery right from the start. In 2006 Corinne began working as a NP at the Bassett Medical Center, and recently switched from an outpatient clinic run by pediatricians to a school-based program that offered more autonomy. Corinne is qualified to handle a variety of medical situations and duties, and cites her ability to write her own prescriptions as a key difference between NPs and physician's assistants (PA's).

Another major difference between PA's and NP's is that the latter go through a longer degree program in exchange for the autonomy they enjoy later in their careers. Corinne acknowledges that the application process for nursing programs can be confusing; there are multiple start dates and many different pre-requisites. All of these can be fulfilled at Hamilton; students can visit Hamilton's health advising webpage for more information (http://www.hamilton.edu/healthprofessions). Corinne believes her Hamilton education made her exceptionally prepared for nursing, especially in regard to case management, treatment, and people skills.

Corinne advises students who are interested in a career as an NP to visit the website for the American Academy of Nurse Practitioners (http://www.aanp.org) for more information. Students with additional questions may contact Leslie North, Coordinator of Health Professions Advising, for Corinne's contact information.