Carpan Book Praised by School Library Journal
---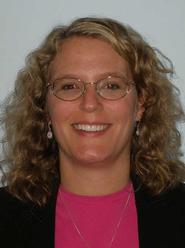 A "well-written and thoroughly researched volume …[an] intriguing history" is how the December 2009 volume of the
School Library Journal
described
Sisters, Schoolgirls, and Sleuths: Girls' Series Books in America
in a
glowing review.
Written by Burke Library Director of Public Services Carolyn Carpan, the book is the first study of American girls' series books to examine the entire genre from its beginning in the 1840s to present day, including Nancy Drew, The Baby-Sitters Club and Sweet Valley High. The reviewer, James Madison University Associate Professor of Reading Education Joan Kindig, wrote that, "University libraries will be particularly interested in this title."
Carpan's book also received a
favorable review
from
Choice: Current Reviews for Academic Libraries
, a major source for reviews of academic books, electronic media and Internet resources of interest to those in higher education. The September 2009
Choice
review described
Sisters, Schoolgirls, and Sleuths
as "an interesting, detailed, easy-to-read look at the birth, development, and current state of series books for girls."
In her book, Carpan examines popular series, subgenres, themes and characters found in approximately 100 series, noting how teenage girls are portrayed in girls' series fiction and how girls' series reflect or subvert the culture of the era in which they are produced. Her study also focuses on the creation, writing, and production of such books.
Sisters, Schoolgirls, and Sleuths: Girls' Series Books in America
was published by The Scarecrow Press in December 2008.