Caty Taborda '11 and Endsley Present Youth Workshop
---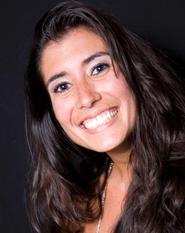 Caty Taborda '11 and Visiting Assistant Professor of Africana Studies Crystal Leigh Endsley led a workshop titled "Inside Out: Beauty Where It Counts" at the second annual D.R.A.M.A. Queens Leadership Summit in Philadelphia. The workshop covered topics such as defining beauty, what it means to be a "queen" and the use of poetry to express the types of beauty and self-determination that are not externally visible.
The Dream Realizing and Mission Accomplishing (D.R.A.M.A.) Queens is a not-for-profit organization in Philadelphia that provides opportunities for young women of color in urban afterschool programs to meet and participate in workshops that will assist them in building leadership skills and self-confidence. This year's summit, "How to Reign like a Queen," included creative methods of expression to teach elementary through middle school-age girls how to use art as a means of making a difference in their communities.
The Womyn's Center sponsored the supplies and travel for the summit. This is a new community service partnership for the Womyn's Center and will continue to grow as an exchange between the young ladies in D.R.A.M.A. Queens and college age women. Taborda participated as a representative of the Womyn's Center executive board.