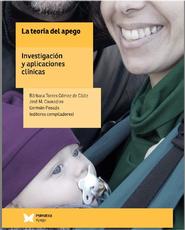 Assistant Professor of Psychology José Causadias was the co-editor of La teoría del apego: Investigación y aplicaciones clínicas, the first edited handbook of parent-child attachment in Spanish.
The handbook includes 22 chapters on research, interventions, and policy applications of attachment research.
Causadias' co-editors were associate professors Bárbara Torres Gómez de Cádiz from the University of the Basque Country and Germán Posada from Purdue University.