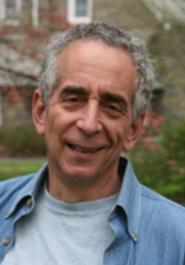 Barry Schwartz, professor of psychology at Swarthmore College, will deliver a lecture titled "Higher Education Must Be Character Education" on Tuesday, April 22, at 4:15 p.m., in Bradford Auditorium, Kirner-Johnson Building. His lecture is part of the Christian A. Johnson Teaching Conference and is free and open to the public.
Schwartz has written 10 books and more than 100 articles for professional journals. In 2004, he published The Paradox of Choice: Why More Is Less, which argues that too many choices can paralyze people into inaction and cause them to be dissatisfied with even good decisions. It was named one of the top business books of the year by both Business Week and Forbes Magazine, and has been translated into 20 languages. Since its publication, Schwartz has published articles on various aspects of the book's main thesis in sources as diverse as The New York Times, The Chronicle of Higher Education and the Harvard Business Review, among many others.
Schwartz has also appeared on dozens of radio shows, including NPR's Morning Edition and Talk of the Nation, and has been interviewed on Anderson Cooper 360 (CNN), the Lehrer News Hour (PBS), The Colbert Report and CBS Sunday Morning. He has lectured to audiences as large as 5000, among them the British and the Dutch governments, as well as trade organizations and businesses across countless industries. He has also given two TED talks. Schwartz's most recent book, authored with Kenneth Sharpe, is Practical Wisdom: The Right Way to Do the Right Thing (2010).