Celine Geiger '04 Writes "Being Human" Episode
---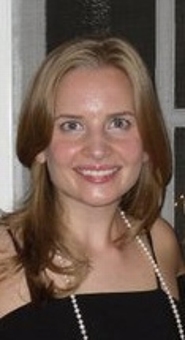 Celine Geiger '04 has written her first full episode for NBC Universal's Syfy channel's series Being Human. The series is an adaptation of the British show of the same name and focuses on three roommates—a werewolf, a vampire, and a ghost—who attempt to lead normal human lives in Boston.
Geiger wrote the episode "The Ties that Blind," which aired as part of the second season on Feb. 27, 2012. In this episode, the vampire Aiden is pursued by the Werewolf Twins while the ghost Sally must confront the unexplained force that has been hunting her.
Geiger is currently the script coordinator for Being Human. She was previously script coordinator for 10 Things I Hate about You and assistant to the producer of Miss Guided.
At Hamilton, Geiger majored in English literature and minored in education. She was a member of the Intersociety Council and Kappa Sigma Alpha. She wrote for the Spectator all four years and was a DJ for WHCL.