Center for Law and Counterterrorism Co-Chair to Discuss National Security
---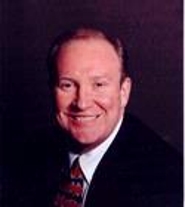 Andrew C. McCarthy, co-chair of the Center for Law and Counterterrorism, will discuss "A New Legal Framework For National Security" on Tuesday, Jan. 26, at 7:30 p.m., in the Fillius Events Barn at Hamilton. The lecture is part of The Arthur Levitt Public Affairs Center 2009-10 series, "Crisis: Danger and Opportunity," and is free and open to the public.

McCarthy is a former federal prosecutor and a contributing editor with National Review Online. He co-chairs the Center for Law and Counterterrorism, where he also serves as a senior fellow. Following the September 11 attacks, McCarthy supervised the U.S. Attorney's Anti-Terrorism Command Post in New York City. From 1999 through 2003, he was the chief assistant U.S. attorney for the Southern District's satellite office, responsible for federal law enforcement in six counties north of New York City.

McCarthy is the recipient of numerous awards, including the Attorney General's Exceptional Service Award (1996) and Distinguished Service Award (1988). He has served as a special assistant to the deputy secretary of defense, and as an associate independent counsel in the investigation of a former cabinet official. He has also been an adjunct professor of law both at the Fordham University School of Law and at New York Law School. McCarthy writes extensively on a variety of legal, social and political issues for National Review and Commentary, among other publications, as well as providing commentary for various television and radio broadcasts.