Charles J. Huebner '82 CEO of Dacor
---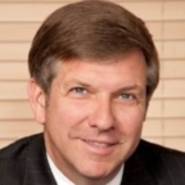 Dacor, a leader in the design, manufacture and distribution of luxury kitchen appliances, announced today that its Board of Directors has unanimously elected board member Charles J. Huebner '82 as the organization's next chief executive officer. Huebner will succeed Mike Joseph, the company's current chairman and CEO effective immediately, and will be responsible to the Board for all aspects of Dacor's operations and results.
Since 1965, California based Dacor has been led by a member of the Joseph family. Today, by recommendation of the Joseph family, Huebner will work with the company's current President and grandson of the founder, Stephen Joseph.
"I am very proud of the terrific company that has been built over the past 40 years," Mike shared. "I feel very blessed to have had the opportunity to be part of the Dacor team, whose dedication and unique talents have delivered generations of products that consumers delight in using every day. We feel fortunate to have Chuck Huebner join our team, and we are confident that he will continue to lead Dacor to a bright future while adhering to the Value Statement that we hold so dear."
Huebner has a proven business record beginning his career in sales and brand management at Procter & Gamble and later in business development for The Coca-Cola Company. He applied this experience to successful roles as president and CEO of Wizards of the Coast, Inc., a unit of Hasbro, and later as Head of Worldwide Studios at Activision, the largest maker of electronic game software. He most recently led US Operations for Westfield LLC, the world's largest Real Estate Investment Trust. Huebner holds an MBA from the Wharton School at the University of Pennsylvania, and a bachelor's degree from Hamilton College
.
"I am honored to have been elected as CEO of Dacor," Chuck said. "I look forward to working with Dacor's management team and the Joseph family, and leveraging their passion to bring great kitchen solutions the consumer."
Huebner will focus primarily on repositioning the company strategically into the luxury appliance market by strengthening overall brand awareness and increasing market share through innovative product and market development.
Huebner graduated from Hamilton College with a degree in economics and was a member of Psi Upsilon.