Charter School Founder to Discuss Building Effective Schools
---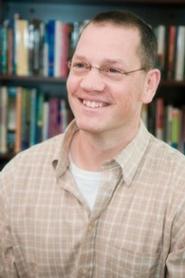 Doug Lemov '90, managing director of True North Public Schools, will discuss how to put more students on the path to college in a lecture on Monday, Oct. 4, at 4:10 p.m., in the Red Pit, Kirner-Johnson Building. His presentation "Building Effective Schools: Lessons from High-Performing Schools," is free and open to the public. It is based on his book, Teach Like a Champion: Techniques that Put Students on the Path to College.

Lemov is a founder and former principal of the Academy of the Pacific Rim Charter School in Boston, one of the highest performing urban charter schools in the country. He was recently the subject of a feature profile in the NY Times Magazine. Lemov is also former vice president for accountability at the State University of New York Charter Schools Institute, and consultant to such organizations as KIPP, New Leaders for New Schools, and Building Excellent Schools.

He earned a master's degree from Indiana University, and an M.B.A. from the Harvard Business School where he was a Sidney Wertimer Fellow.