Scenes From Choir Musical Candide
---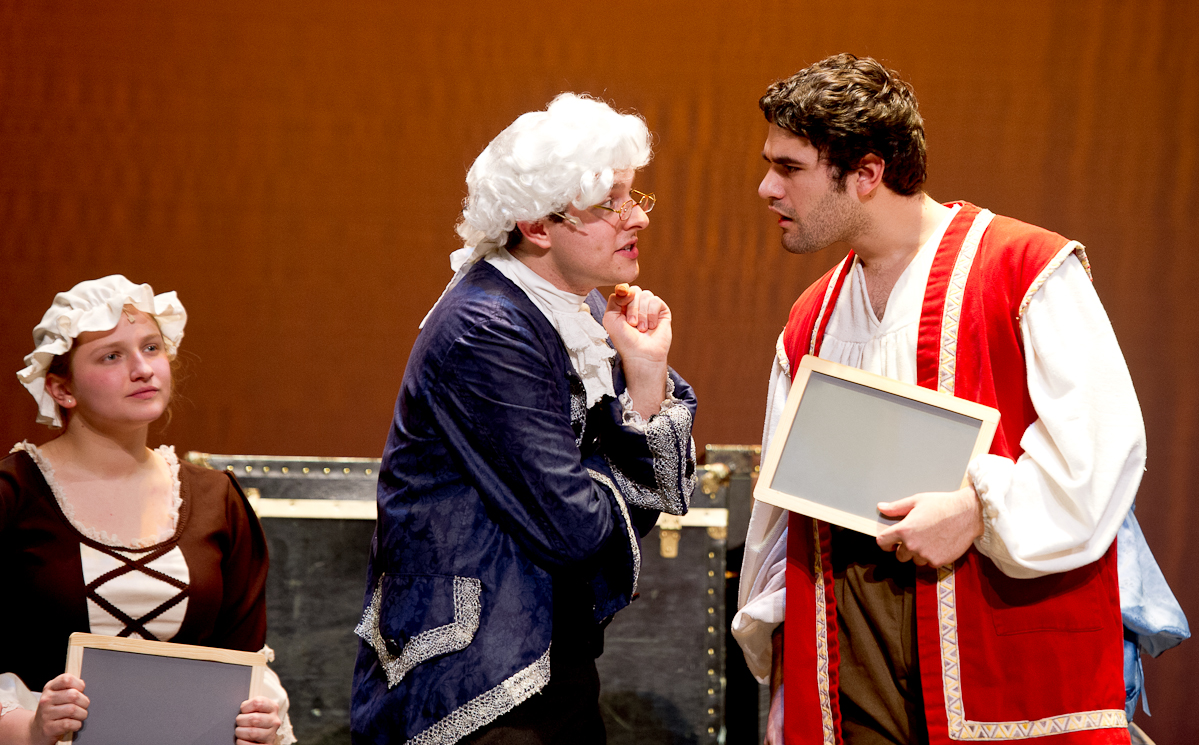 The Hamilton College Department of Music presented the annual Choir Musical on Feb. 7-9, in Wellin Hall. The musical, Candide, (National Theatre Version) features music by Leonard Bernstein, with book adapted from Voltaire by Hugh Wheeler in a New Version by John Caird.
The fully staged musical was directed by G. Roberts Kolb with choreography by Nancy Long and set and lighting design by William DiPaolo.
Based on Voltaire's novella of the same name, Candide opens in the mythical Westphalia, at Schloss Thunder-ten-Tronck, the ancestral home of the Baron. The Baron's children, Cunegonde and Maximilian, along with their illegitimate cousin, Candide, and the maid, Paquette, are instructed by their tutor, Dr. Pangloss, that "all is for the best in this best of all possible worlds."
Principal roles in the production were Andrew Nichols '14 as Voltaire/Pangloss, Gabe Mollica '14 as Candide, Mackenzie Leavenworth '15 as Cunegonde, Jacob Taylor '14 as Maximilian, Madison Kircher '14 as Paquette, Maggie Whalen '14 as The Old Woman, Ben Goldman '17 as Cacambo, Will Robertson '14 as Martin, Jeremy Brendle '14 as The Governor, and Jake Nevius '14 as Vanerdendur.