Christine Laine '83 Named Editor of Annals of Internal Medicine
---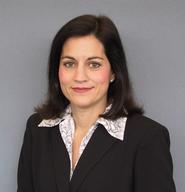 The
American College of Physicians
(ACP) named Hamilton alumna Christine Laine '83, MD, MPH, FACP editor of its flagship journal,
Annals of Internal Medicine
last week. A former vice president and senior deputy editor of Annals, Laine succeeds Harold C. Sox, MD, MACP, who will retire in July. Laine will oversee an editorial staff housed at the ACP headquarters in Philadelphia.
A nationally-renowned academic general internist and practicing physician, Laine is the youngest editor in the history of the journal. Laine graduated summa cum laude from Hamilton with double major in writing and biology.
Speaking about the value of her time at Hamilton, she said, "A liberal arts education is so useful particularly for those who go into more focused areas of study like medicine. As your professional career becomes increasingly focused and narrow, you are not going to pick up the breadth of knowledge you gain with a liberal arts education – that you can carry with you throughout your career … Being in medicine, you think that science is the most important part of your education, but through the course of my career, being able to write well and be a reasonably good public speaker have proven to be tremendously important. "
In the
news release
issued by the American College of Physicians, Jeffery P. Harris, MD, FACP, president of ACP said, "She is a proven innovator who has conceived and implemented several well-received features in
Annals
including "Summaries for Patients"
,
"Editor's Notes" and the "In the Clinic" section. We have no doubt she will continue to advance the journal through hard work and energetic leadership."
In discussing the preparation that Hamilton provided her, Laine said, "Being in medicine, you think that science is the most important part of your education but through the course of my career, being able to write well and be a reasonably good public speaker have proven to be tremendously important."
Laine provides as an example of how useful these skills can be. "A number of years ago, I gave a rather lengthy – an hour and a half to two hour – speech. I had my slides which are help me to remember all of what I want to say. There were great technical difficulties and the slides didn't work. I was able to deliver my entire talk without the slides. When I was done, a student in the audience came up to me and said, 'That Hamilton public speaking requirement really paid off, didn't it.' He was a Hamilton alumnus and had read in my bio that I was one as well." Laine gives special credit to Jean D'Costa and Frederick Wagner for honing her expository writing skills.
According to the ACP release, Laine plans to continue the tradition of excellence established by her predecessors, while striving to chart new and innovative courses that will help to make the journal invaluable to general internists and subspecialists alike. 'I want to publish practice-defining studies and cutting edge commentary on current issues, while continuing to improve the amount and quality of practical, summative articles that have immediate clinical relevance,' said Laine. 'I also plan to devote a great deal of energy to developing innovative electronic delivery of
Annals
content to our readers, so that the journal is an accessible and trusted source of health information for both physicians and the public around the globe.'"
Laine is secretariat for the International Committee of Medical Journal Editors, the vice president of the Council of Science Editors, and a member of the Ethics Committee of the World Association of Medical Editors. She has authored many articles on subjects such as patient-centered communication; preventive care; quality of care; women in medicine; and HIV/AIDS care. One of her most widely cited articles in the general press is "The Annual Physical Examination: Needless Ritual or Necessary Routine?" published in the May 7, 2002,
Annals of Internal Medicine
.
Laine is a clinical associate professor of medicine in the Division of Internal Medicine at Jefferson Medical College in Philadelphia where she continues to teach and see patients.
Discussing her new role, Laine said, "When you hear about successful Hamilton alumni, they are most frequently in legal and business professions. You hear about those who succeed in the sciences less often, and so I am glad to be able to represent Hamilton in the area of medicine."
Laine received her medical degree from State University of New York at Stony Brook, and completed residency training in internal medicine at The New York Hospital (Cornell University), and a fellowship in general internal medicine and clinical epidemiology at Beth Israel Hospital (Harvard University). Laine earned her master of public health degree, with a concentration in quantitative methods and clinical epidemiology, at Harvard University.
The American College of Physicians is the largest medical specialty organization and the second-largest physician group in the United States. ACP members include 126,000 internal medicine physicians (internists), related subspecialists, and medical students. Internists specialize in the prevention, detection, and treatment of illness in adults.
Annals of Internal Medicine
is one of the five most widely cited peer-reviewed medical journals in the world. The journal has been published for 82 years and accepts only 7 percent of the original research studies submitted for publication.
Annals of Internal Medicine
is published by the American College of Physicians.