Chua Co-chairs Conference Panel
---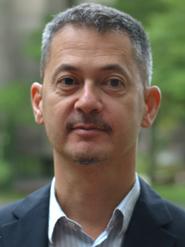 Lawrence Chua, postdoctoral fellow in Asian Studies and visiting assistant professor of art history, co-chaired a session at the annual conference of the College Art Association in Chicago on February 15.
Co-organized with Nathaniel Walker (Brown University), the panel, "Utopia, Industry, and World Architecture," examined the ways that visions of ideal high-tech worlds informed the aesthetic and functional development of global modern architecture as well as its popular reception.
Faculty from Goethe University (Frankfurt), the University of Hong Kong, Harvard University, and the University of Virginia presented papers that drew on a broad spectrum of cultures, from contemporary Chinese state bureaucrats to Italian-Argentine fascists, from post-war and post-empire French filmmakers to African-American teachers, designers and land developers.