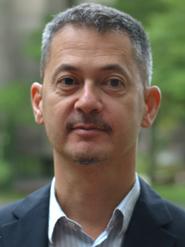 Chua Lectures, Presents Papers at Thai Studies Conferences
Lawrence Chua, visiting assistant professor of art history, participated in several workshops recently. He presented from his ongoing research on leisure, race and nationalism in 20th-century Thai architecture at the Labour, Leisure, and Life Course from a Global Historical Perspective workshop at Humboldt University in Berlin, Feb. 13 to Feb. 15.
In October Chua presented at the Politics of Criticism in Thailand: Arts and Aan workshop at Cornell University, and he gave a paper titled "Chinks in the Works: Race, nationalism, and architecture in early 20th-century Bangkok" at the Urban History Association Conference at Columbia University. Most recently he lectured on race and architecture in modern Thailand at the University of Pittsburgh on Feb. 25.