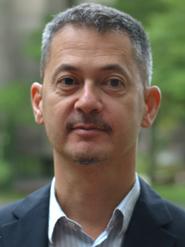 Chua Publishes Book Review in Traditional Dwellings and Settlements
A book review by Lawrence Chua, postdoctoral fellow in Asian Studies and visiting assistant professor of art history appeared in Traditional Dwellings and Settlements Review Volume XXV Number 1 (Fall 2013).
The review is of the book, Colonial Frames, Nationalist Histories: Imperial Legacies, Architecture, and Modernity, edited by Mrinalini Rajagopalan and Madhuri Desai (Farnham, Surrey and Burlington, VT: Ashgate, 2012). The essays in the book attempt to tease out the ways that the British, and to a lesser extent the French and American, colonial projects shaped the institutions, forms and spaces of a global modernism in architecture.