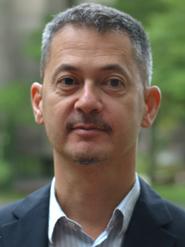 Lawrence Chua, postdoctoral fellow in Asian Studies and visiting assistant professor of art history, presented a talk at the "Rethinking Art History" symposium, organized by the Museum of Fine Arts, Houston (MFAH) in collaboration with Rice University on April 13 and 14.
The symposium brought together art and architectural historians, visual arts practitioners, and museum directors and curators to discuss the writing, making and exhibition of modern and contemporary Asian art and architectural histories.
Chua's spoke about universalism, fascism and mistranslation in architecture on a panel that examined transnationalism. The symposium was part of the "My Voice Would Reach You" contemporary arts festival organized by the Chao Center for Asian Studies at Rice University.