Chung Awarded Fellowship From Social Science Research Council
---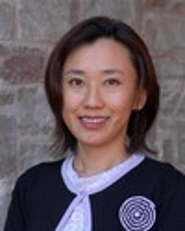 Assistant Professor of Anthropology Haeng-ja Chung has received a fellowship from the Social Science Research Council and Japan Society for the Promotion of Science (SSRC-JSPS). While being affiliated at the Department of Cultural Anthropology, University of Tokyo, in 2008-2009, Chung will conduct research on performative, emotional and affective labor of Korean nightclub hostesses in Japan. Based on this research, Chung plans to work on two book projects in English and Japanese.

Her English book is titled Sex Work with/out Sex, Citizens with/out Citizenship: Korean Nightclub Hostesses in Japan. Chung will also edit the Japanese translation (Sei-Ródó to Kanjó Ródó: Zainichi Oyobi Rainichi Kankoku Chósenjin Hosutesu [Sex Work and Emotional Labor: Resident and Newcomer Korean Hostesses in Japan]) of her dissertation "Performing Sex, Selling Heart: Korean Nightclub Hostesses in Japan." In these two projects, she explores Korean hostesses' everyday experiences in Japan, where they face occupational prejudices as sexualized laborers and legally sanctioned discrimination due to their lack of citizenship as an ongoing legacy of Japanese colonization of Korea (1910-1945). These two complementary books comprise the first ethnographies on Korean nightclub hostesses in Japan.

The SSRC-JSPS Fellowship Program provides promising and highly qualified researchers with opportunities to conduct research in Japan. The Fellow is expected to intellectually stimulate Japanese academic circles through close collaboration with researchers in Japan. Applications are welcome from all social science and humanities disciplines and need not be explicitly related to the study of Japan.