Chung Presents Paper at RCAPS Conference
---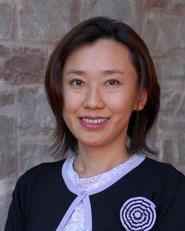 Assistant Professor of Anthropology Haeng-ja Chung was invited to give a paper, "Mapping the Invisible: Ethnic Passing and Feminized Male Labor in the Nightclubs in Japan," at the 2008 RCAPS Conference: The Asia Pacific in the Emerging World System at the Ritsumeikan Asia Pacific University in December 2008.

She discussed why Korean hostesses suppress ethnic markers to pass as Japanese and how Japanese male workers negotiate the gap between their authoritative job titles and actual jobs in the nightclub industry. More specifically, she examined how two variables (gender and ethnicity) affect the working conditions of Korean women and Japanese men at the Japanese nightclub where she conducted research.

She is currently conducting research as a long-term postdoctoral fellow of the Social Science Research Council and Japan Society for the Promotion of Science at the department of cultural anthropology, the University of Tokyo.