Chung Publishes Book Chapter
---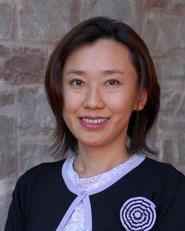 "In the Shadows and at the Margins: Working in the Korean Clubs and Bars of Osaka's Minami Area" by Assistant Professor of Anthropology Haeng-ja Chung was published as a chapter in Wind Over Water: Migration in an East Asian Context. The book, edited by David W. Haines, Keiko Yamanaka and Shinji Yamashita, is the second volume of the Berghahn's series Foundations in Asia Pacific Studies.
Chung's piece is the first chapter of "Part III: Work, Ethnicity, and Nationality." In it, she "sheds light on invisible entrepreneurship of ethnic Korean business and sexualized migrant workers in Japan based on her long-term ethnographic research on migrant Korean nightclub hostesses." According to Chung, this is the first anthropological research on this topic. She also "discusses the contribution of somewhat stigmatized industry to the formation of new Korean community."
The articles in Wind over Water were written by authors from the United States as well as from England, Singapore, Hong Kong, France, Japan, Canada, China, Spain and Korea.