Class of 2014 Announces Siuda House Terrace as Senior Gift
---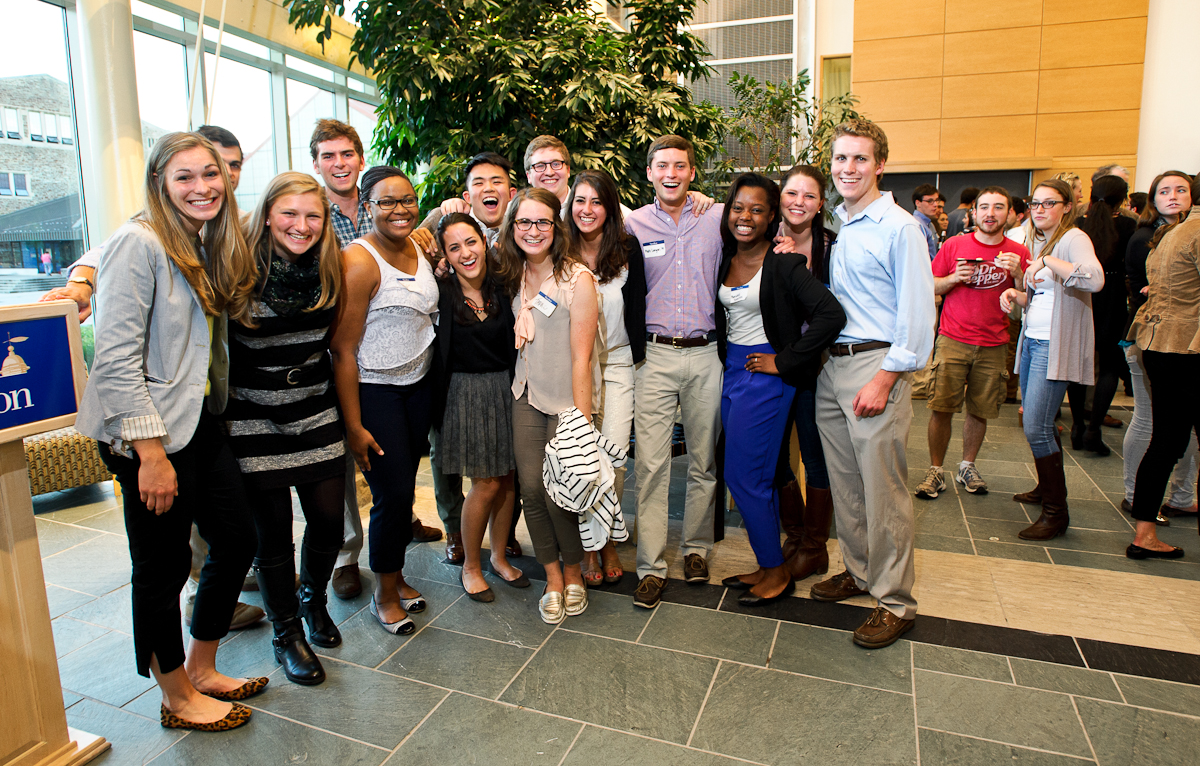 Hamilton's Class of 2014 has voted for its Senior Gift to be funding toward a planned terrace at the Siuda House Admission Office that commemorates the Class of 2014 as the first need-blind class. The Senior Gift was announced at the Kickoff reception on Sept. 26 in the Wellin Atrium of the Taylor Science Center.
The terrace will function as a communal outdoor space for prospective students and families to enjoy during their campus visit and while waiting for tours.
Hamilton adopted its need-blind admission policy in 2010. Under that policy admission decisions are made without considering an applicant's ability to pay.
At the Kickoff reception last Thursday, President Joan Stewart announced the "Presidential Participation Challenge" which will result in an additional $10,000 for the Class gift. Funds will be released based on the class achieving benchmarks of 25 percent by Nov. 1, 50 percent by Dec. 15, 75 percent by March 14, and 90 percent by May 1. Other keynote speakers at the Kickoff event include Trustee and co-chair of the Annual Fund Monty Pooley '84 P '16 and Dean of Admission Monica Inzer.
This is the 32nd year of Hamilton's Senior Gift Campaign, one of the longest running and most successful in the country. Previous classes have set the bar high, with the previous 22 classes achieving participation rates of more than 90 percent. The Class of 2007 currently has the highest participation rate with 97.6 percent. For the past seven years, they have received the "President's Cup," an Alumni Association award for the highest senior gift participation. This year, the senior gift committee hopes to surpass that amount with 98 percent participation.
The class of 2014 has already achieved an impressive 11.3 percent since announcing its campaign.