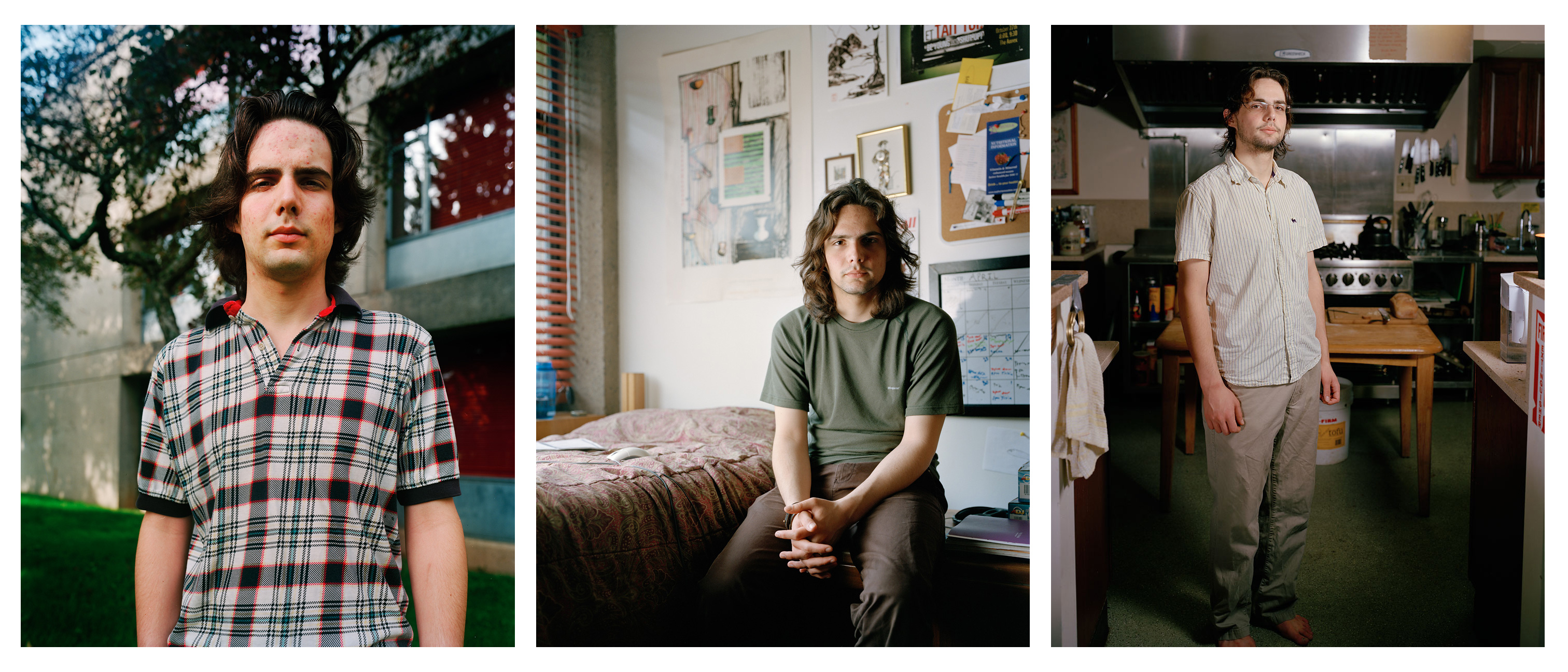 "Class of 2015," a longitudinal portrait project comprising photographs and video interviews that examine the development of personal identity among a group of students from Hamilton's class of 2015, will open at the Ruth and Elmer Wellin Museum of Art on June 4. Assistant Professor of Art Robert Knight began this series in 2011, when he started teaching at Hamilton.
Knight sought to acquaint himself with the community by photographing a cohort of similarly new faces: the freshman class. Thirty-nine students from a diverse range of cultural, racial and economic backgrounds, and with different academic and personal interests, responded to an open call to be photographed and interviewed every year during their time at the college. Students were photographed in various campus locations and engaged in activities that described their college experience so that viewers are provided with a glimpse into their changing identities at this formative time in their lives.
A reception will be held on Thursday, June 4, from 4 to 6 p.m. The reception and exhibit are free and open to the public. The show will close on July 26.
Knight received a B.A. from Yale University and an M.F.A. from the Massachusetts College of Art and Design. Recent and upcoming solo exhibitions include "In God's House" at the Porter Butts Gallery (Madison, Wisc.) and now at Munson Williams Proctor Arts Institute, "Sleepless" at the Danforth Museum of Art (Framingham, Mass.) and "Rated G" at Kayafas (Boston, Mass.).
Also on display at the Wellin Museum is "Wellin Collects," an exhibition that showcases new and recent museum acquisitions in a variety of media and includes works by established artists including Carol Bove, Judith Eisler, Tony Feher, Rob Fischer, Alex Hay, Yun-Fei Ji and Matthew Ritchie, as well as emerging artists such as Frohawk Two Feathers and Dannielle Tegeder. The show was curated by Associate Director and Senior Curator of Collections Susanna White. It will also close on July 26.