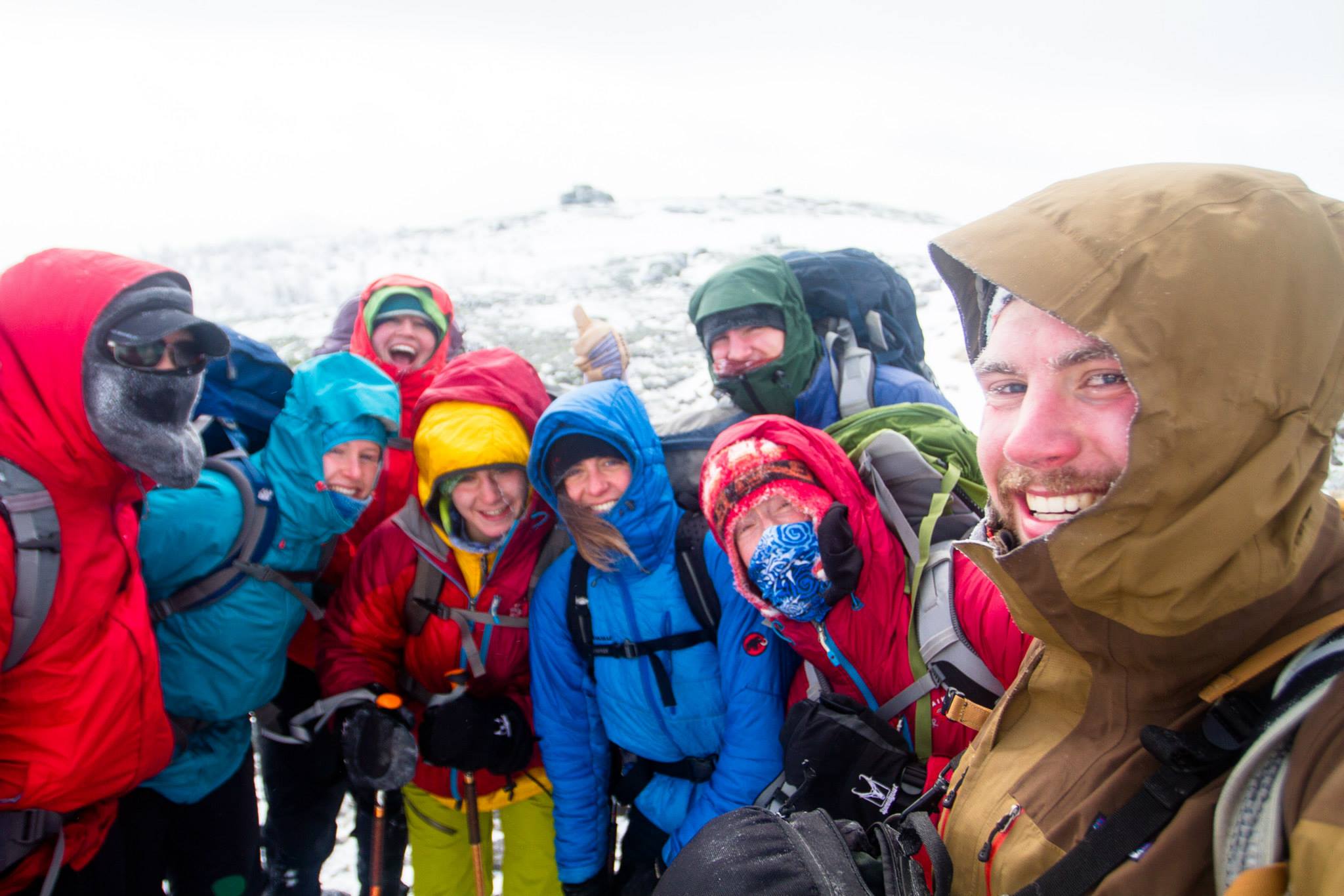 A group of Hamilton students spent the last week of winter break in the Adirondack High Peaks taking part in the Hamilton Outing Club's annual Winter Camping Seminar. Participants enjoyed camping, hiking and learning the fundamentals of living outdoors in subzero temperatures.
The Outing Club has run the Winter Camping Seminar regularly for the past few years in order to give students the skills necessary to enjoy the mountains in colder weather. Over the course of the seminar participants learned how to plan, prepare for, and carry out a successful overnight winter camping and hiking trip. Although many of the students had previous outdoors experience, learning to live in the constant cold was a new challenge to most. Said participant Zach Dix '15, "a lot of winter camping skills are similar to warm weather camping but you really need a different mindset about keeping warm with layers, eating a ton of food to fuel your body, and keeping from sweating when you're moving around."
In past years the seminar struggled with too little snow but this year the course lucked out. Trip leader David Morgan '15 described the conditions as "the best weather the program has seen in the past three years and because of that we were able to go deeper into the backcountry and explore peaks we'd been unable to reach in previous years." In addition to fine-tuning their skills, the group managed to summit Mount Skylight, one of the highest peaks in the Adirondacks, despite more than two feet of snow and whipping winds and was rewarded with endless views in all directions.
In spite of temperatures as cold as -30 some nights, all involved greatly enjoyed the trip and appreciated the opportunity to get out into the woods and learn. "We are really fortunate to have the Outing Club to do this and give us this experience because there's so much equipment and gear and knowledge that they have and there's nowhere else you could get that for $75," said Dix.
Now that the seminar group has returned and HOC has a fresh crop of winter leaders, watch for updates as Hamilton students take to the Adirondacks for snowy winter adventures. For more information visit the Hamilton Outing Club webpage or swing by the Glen House on-campus.