Clyde Tuggle '84 Elected to CASA Board
---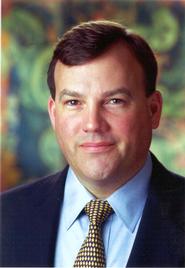 Clyde Tuggle '84 has been elected board member of the
Center on Addiction and Substance Abuse (CASA)
at Columbia University. Tuggle currently serves as vice president of Global Public Affairs and Communications for the Coca-Cola Company.
CASA looks to a comprehensive spectrum of professional disciplines in order to study and to combat all kinds of substance abuse among all age groups. More than 50 professionals have issued 68 reports and white papers, published two books, and conducted demonstration programs focused on children, families and schools at 233 sites in 88 cities and counties in 35 states.
Tuggle's election to the CASA executive board further cements the Coca-Cola Company's longstanding partnership with the research and advocacy center. Coke is an inaugural member of CASA, and it has contributed over $1 million to the center since 1992. The two bodies have collaborated to produce
Family Day: A Day to Eat Dinner with Your Children
, a national program created by CASA that promotes parental involvement as a means of keeping young people off drugs. Coke has supported Family Day since its inception in 2001. Family Day '09 falls on Monday, September 28.
Tuggle joined the Coca-Cola Company in January 1989 as a constituent of the Corporate Issues Communications department. In June 1992, he was named executive assistant to Roberto C. Goizueta, then Chairman and CEO of Coke. In 1998, he transferred to the company's Central European headquarters in Vienna, where he held a variety of positions, including director of Operations Development, deputy to the division president, and regional manager for Austria.
Tuggle studied at the Ludwig-Maximillian Universität in Munich, Germany, and completed the Executive Program at the University of Virginia's Darden Business School. He obtained his Master of Divinity from Yale University in 1988.
He graduated from Hamilton with a degree in German. As a student, Tuggle was involved with campus drama and music productions, student government, Kirkland Project and Was Los.
Tuggle is a trustee of Agnes Scott College and the Georgia Research Alliance. He serves on the executive boards of the Atlanta Symphony Orchestra, the High Museum of Art, the Southern Center for International Studies, and the Yale University Divinity School. He is a member of the Council on Foreign Relations, the International Advisory Council of Emory University, and the U.S.-Russia Business Council.
Tuggle lives in the Atlanta, Ga., area with his family.
adapted from CASA press release and from Mr. Tuggle's official Coca-Cola Company bio