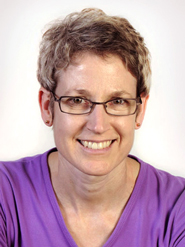 Cockburn Article Receives Award
Associate Professor of Mathematics Sally Cockburn was awarded a Carl B. Allendoerfer Award by the Mathematical Association of America for her paper "Deranged Socks," co-authored by Dr. Joshua Lesperance, which appeared in the April 2013 issue of Mathematics Magazine.
Up to two such awards are made each year to authors of expository articles published in this journal. The paper shows how an array of different combinatorial techniques can be used to determine how many ways there are for n people to select two socks each from a basket of 2n socks, with no person receiving a matching pair.