College Breaks All Fundraising Records
---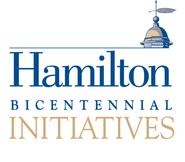 In the first half of the 2011-12 academic year, Hamilton College broke all fund-raising records for a six-month period, said Vice President for Communications and Development Richard Tantillo, and the college is on pace to have its best philanthropic year ever when the fiscal year closes on June 30.
Contributions through Dec. 31, 2011, reached $30 million as compared to $13.5 million during the same period in 2010-11. One of the important engines for this success has been the Bicentennial Initiatives campaign.
"Despite the economy, Hamilton's alumni, parents and friends have responded generously to our critical campaign priorities," Tantillo said. "They recognize the importance of raising new endowed funds for financial aid, improving our arts facilities, and supporting the day-to-day needs funded by the Annual Fund."
Tantillo said most alumni and parents support the college through the Annual Fund. More than 3,375 alumni and parents have already contributed to the college in the first half of the year, including a record 2,885 who participated in a trustee-funded challenge that matched Annual Fund gifts made to Hamilton between Nov. 15 and Dec. 31.
More than half of Hamilton's alumni contribute to the college each year, placing Hamilton among the top 1 percent of all colleges nationally for alumni support.
"The support of Hamilton's alumni, parents and friends for our students and faculty is a testament to their belief in this college and its direction," Tantillo said. "There may not be a more loyal and passionate alumni body in the country. We are grateful to support they provide and the opportunities their contributions make possible."