Levitt Speaker to Discuss "Crisis: A Rhetorical Entity"
---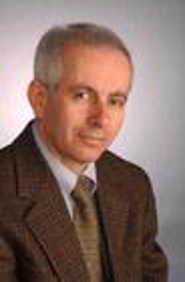 Amos Kiewe, professor of communication and rhetorical studies at Syracuse University, will present a lecture titled "Crisis: A Rhetorical Entity," on Tuesday, March 2, at 7:30 p.m., in the Fillius Events Barn. His talk is part of the Arthur Levitt Public Affairs Center series "Crisis: Danger and Opportunity." All lectures are free and open to the public.

Kiewe's areas of research are in rhetorical theory and criticism, political communication, presidential studies, argumentation and persuasion. He has published in journals including Communication Studies, Legal Studies Form, Journal of American Culture, and Argumentation and Advocacy, and is the author of several books, including FDR's First Fireside Chat: Public Confidence and the Banking Crisis.