Congolese News Groups Introduce Mwantuali's Novel
---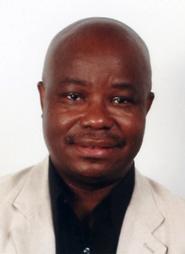 L'impair de la nation by Associate Professor of French Joseph Mwantuali was introduced to the Congolese public by Groupe L'Avenir and Digital Congonet, two major Congolese news groups.
The media groups published an article titled "Clin d'oeil sur l'ouvrage: L'impair de la nation de Joseph Mwantuali" ("Introducing Joseph Mwantuali's novel, L'impair de la nation) in their culture sections.
"The Congolese novelist, Joseph Mwantuali, published a novel titled, L'impair de la nation," the article read, saying "the novel poses African Roots as condition to participate to globalization." The article also commented on the fact that this novel was the first in Africa to bring a woman to a position of head of state (before this became reality in Liberia with the election of President Ellen Johnson Sirleaf).