Congratulations - Alumni Welcome to the Class of 2004
---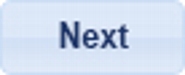 Congratulations! Did you know that one of the rights and privileges conferred upon you at graduation is a life time membership in the Hamilton alumni community? Membership is currently just over 15,000.

Connecting with alumni from other classes and staying connected with your classmates is about to become more complicated. The Office of Alumni Programs helps simplify this process by providing you with some tools, the most powerful tool of which is www.hamilton.edu/alumni - the Hamilton On Line Alumni Community (HOLAC).

HOLAC exists to support Hamilton alumni. There is a public site and a private site. The private site is for alumni use only, and a quick, 4-step registration process is necessary (click here) to get there.
A short list of what you can do in HOLAC includes:
upload a photo
find your friends and classmates
bookmark them in "My Contacts"
network with other alumni in your current or prospective field
have your e-mail forwarded to youremailname@alumni.hamilton.edu
irrespective of your primary e-mail account
one e-Chat per semester
message boards
volunteer program sign-up page
Regional Alumni Association event and reunion information.
Future Enhancements will include Alumni Travel programs, an Alumni College education page, a Multicultural Alumni page, the Alumni Review online including Class Notes and more. So, please take a few minutes and register on HOLAC here.

Good luck and personal regards,
Jon Hysell '72
Director, Alumni Programs
Hamilton College
Clinton, NY 13323
Toll Free: 866-729-0314
Direct: 315-859-4606