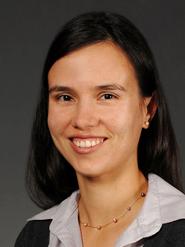 Conover Publishes Paper in the World Bank Economic Review
Assistant Professor of Economics Emily Conover recently published a co-authored paper in the World Bank Economic Review journal. The paper, "Effects of Colombia's Social Protection System on Workers' Choice between Formal and Informal Employment" examines whether the Colombian government's expansion of publicly provided health insurance, discouraged workers from seeking formal employment.
Given the high rates of informal employment in Latin America, and the desire of many governments to expand social programs, the paper helps better understand the distortions that such an expansion may have, and can help inform policy decisions. Using two different data sources and identification strategies, the authors find that the health insurance expansion resulted in an increase in informal employment of approximately four percentage points. The paper is available here.