Conservation Planning Advocate to Lecture
---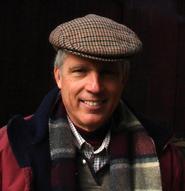 Landscape planner and author Randall Arendt will present a lecture, "Rural Conservation Subdivision Design to Help Protect Working and Cultural Landscapes" on Wednesday, Nov. 13, at 4:30 p.m., in the Taylor Science Center Kennedy Auditorium. The lecture, sponsored by the Environmental Studies program, is free and open to the public.
Arendt is a landscape planner, site designer, author, lecturer and an advocate of "conservation planning." He received his bachelor's degree from Wesleyan University and his M.Phil. degree in urban design and regional planning from the University of Edinburgh. Arendt is senior conservation advisor at the Natural Lands Trust in Media, Pa., and is the former director of planning and research at the Center for Rural Massachusetts, University of Massachusetts at Amherst, where he also served as an adjunct professor.
Arendt is the author of more than 20 publications. His latest book, Envisioning Better Communities: Seeing More Options, Making Wiser Choices, was published by the APA and the Urban Land Institute in April 2010.