COOP, Physical Plant Team Up for Easter Ham Fundraiser
---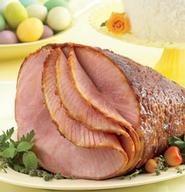 The Community Outreach and Opportunity Project (COOP) is teaming up with Hamilton's Physical Plant staff and Greek Philanthropy Union to provide 125 hams for Country Pantry, Clark Mills' soup kitchen. The hams will feed 165 families on Easter.

In order to fulfill the soup kitchen's wishes, Hamilton must raise $1,250 by March 22. That is 125 10-pound hams at $1/lb. Donations of any amount are appreciated and enter you into a raffle to win Bassnectar concert tickets.

Donate online by clicking here. If you prefer to donate offline, place cash or a check (made out to the Trustees of Hamilton College) in the white lock box on the third floor of the chapel or through all-campus mail to Lisa Nassimos, COOP (3rd floor chapel).