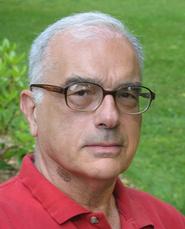 Dominick LaCapra, professor emeritus of History, Comparative Literature and Humanistic Studies at Cornell University, will present a lecture titled "History, Memory and Trauma: Problems and New Directions" on Thursday, Oct. 8, at 4:10 p.m., in the Kennedy Auditorium, Taylor Science Center. The lecture is sponsored by Hamilton's Humanities Forum and is free and open to the public.
LaCapra received a bachelor of arts degree from Cornell University in 1961, a master's from Harvard University in 1963, and a Ph.D. from Harvard University in 1970. He began teaching in the History Department at Cornell in 1969 and served for 10 years as director of Cornell's Society for the Humanities and eight years as director of the School of Criticism and Theory. His teaching interests range widely in the areas of modern European intellectual and cultural history, historiography, trauma studies, history and literature, and critical theory.
LaCapra is currently the Bryce and Edith M. Bowmar Professor of Humanistic Studies at Cornell and holds a joint appointment in the Department of Comparative Literature. He is also a member of the graduate field of Romance Studies and the program in Jewish Studies. His publications include 13 individually authored books and two edited or co-edited volumes.