Cotten Participates in CUR Meeting and Conference
---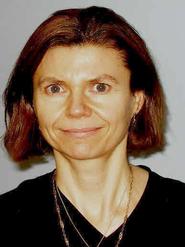 Associate Professor of Chemistry Myriam Cotten participated in a Council on Undergraduate Research (CUR) annual business meeting in June that gathered councilors from diverse academic disciplines at Weber State University in Ogden, Utah. Cotten contributed to two workshops as part of the national meeting that followed the business meeting.

The first workshop, titled "Submitting a successful MRI proposal," focused on National Science Foundation funding opportunities that support the acquisition of instrumentation. The second workshop titled "So I 've Got Tenure - Now What?" discussed the critical period immediately following the awarding of tenure.

CUR is a national organization that was founded in 1978 "to support and promote high-quality undergraduate student-faculty collaborative research and scholarship." Cotten, who is serving a three-year term as a councilor in the Division of Chemistry, is the current chair of the Chemistry Mentors Program.