Cotten Publishes in Special Issue of Biochimica et Biophysica Acta – Biomembranes
---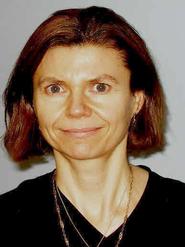 Associate Professor of Chemistry Myriam Cotten published an article in the "Membrane Protein Dynamics by NMR: Correlation of Structure and Function" special issue of Biochimica et Biophysica Acta (BBA) – Biomembranes. The paper titled "Can antimicrobial peptides scavenge around a cell in less than a second?" is co-authored with a Pacific Lutheran undergraduate and Eduard Chekmenev of Vanderbilt University.

The molecular systems investigated in this research are piscidins, antimicrobial peptides from fish. Antimicrobial peptides, also called "host-defense peptides", perform the function of recognizing and killing harmful bacteria in living organisms. Using a Nuclear Magnetic Resonance (NMR) technique, Cotten and her team studied the motions of several piscidins. Their findings indicate that piscidins can scavenge around a cell in less than a second. This body of work provides some new insight into the fast action of antimicrobial peptides, which constitute an active and integral part of the mechanism that removes bacteria from a host organism. Cotten's research suggests these peptides rely on their high mobility to search for their targets and perform their function of contributing to the immune system's first line of defense against pathogens.

The long term goal of the Cotten group is to identify unifying principles of structure-function relationships in antimicrobial peptides so that more effective pharmaceuticals that do not induce bacterial resistance and produce fewer harmful side-effects can be developed. Cotten's research is supported by the National Science Foundation and Research Corporation.