Crises: A Rhetorical Construct
---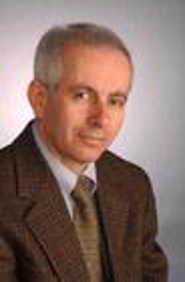 Amos Kiewe, professor of communication and rhetorical studies at Syracuse University, presented his lecture "Crisis: A Rhetorical Entity," on March 2 in the Fillius Events Barn. It was part of the Levitt Center Speaker Series, "Crisis: Danger and Opportunity."

Kiewe began his lecture with a brief history on the study of rhetoric and an acknowledgement of the negative connotation rhetoric tends to carry today. "The key variable of communication is speech," says Kiewe. He asserts that people talk to communicate, converse, and even manipulate or control others. Thus, rhetoric has a constant need of moral and ethical framework, or else it may be abused.

Kiewe continued with a brief, but classic parable known to all in attendance. He used "The Boy Who Cried Wolf" as an example of an abuse of communication and rhetoric, resulting in disastrous consequences for the boy. As depicted in the story, the first time rhetoric is used to communicate a crisis, people respond frantically and urgently, doing whatever possible to rectify the situation. In the second instance rhetoric is used to communicate a crisis, people respond, but more rationally and with less urgency. The third time, people will not respond at all, expecting yet another misuse of communication.

So what constitutes a crisis? Kiewe defines a crisis as an "event that is not normal, but urgent and alarming". He went on to say the materiality of a crisis is a discourse initiated by decision makers to remedy a certain situation. Simply put, leaders often use rhetoric to construct a crisis in order to accomplish certain political agendas, according to Kiewe.

He called upon the example of past presidents, including JFK's assessment of the 1961 Berlin crisis. Kennedy dubbed the situation in Berlin a crisis in order to garner support for a greater allocation of federal funds for defense spending, though it had perhaps not yet reached that level. Once the wall was actually constructed, Kennedy backed away and did not address the actual crisis.

This example supports Kiewe's assertion that the misuse of rhetoric has disastrous consequences. In the case of JFK, his reluctance to address the actual crisis was a factor in the Soviets' decision to place missiles in Cuba.

In terms of the financial crisis of today, Kiewe asserts that former President Bush linguistically created a crisis early in his presidency as the U.S. economy began to contract. September 11th further contracted the economy, eventually constituting an actual crisis. Again in 2007, the real estate bubble was an indicator of things to come, and thus when the banking crisis hit, people did not respond with the urgency required to rapidly increase national savings, as our government had already cried wolf one too many times, according to Kiewe.

Kiewe concluded his lecture by stating that it is crucial to understand that crises are rhetorical constructs. We must understand what constitutes an actual crisis before "crying wolf," and must evaluate the character of the leader linguistically creating the crisis. "Crises are constructs, they can be real or fictional," says Kiewe. He brought his talk to a close by stating that the public should be weary when confronted with the term crises, and must discern between an actual crisis and one constructed for political gain.
This presentation was made possible through support from the Arthur Coleman Tuggle Lecture Fund.

Student author Richard Maass '12 is a graduate of Proctor Jr.-Sr. High School (Vt.)