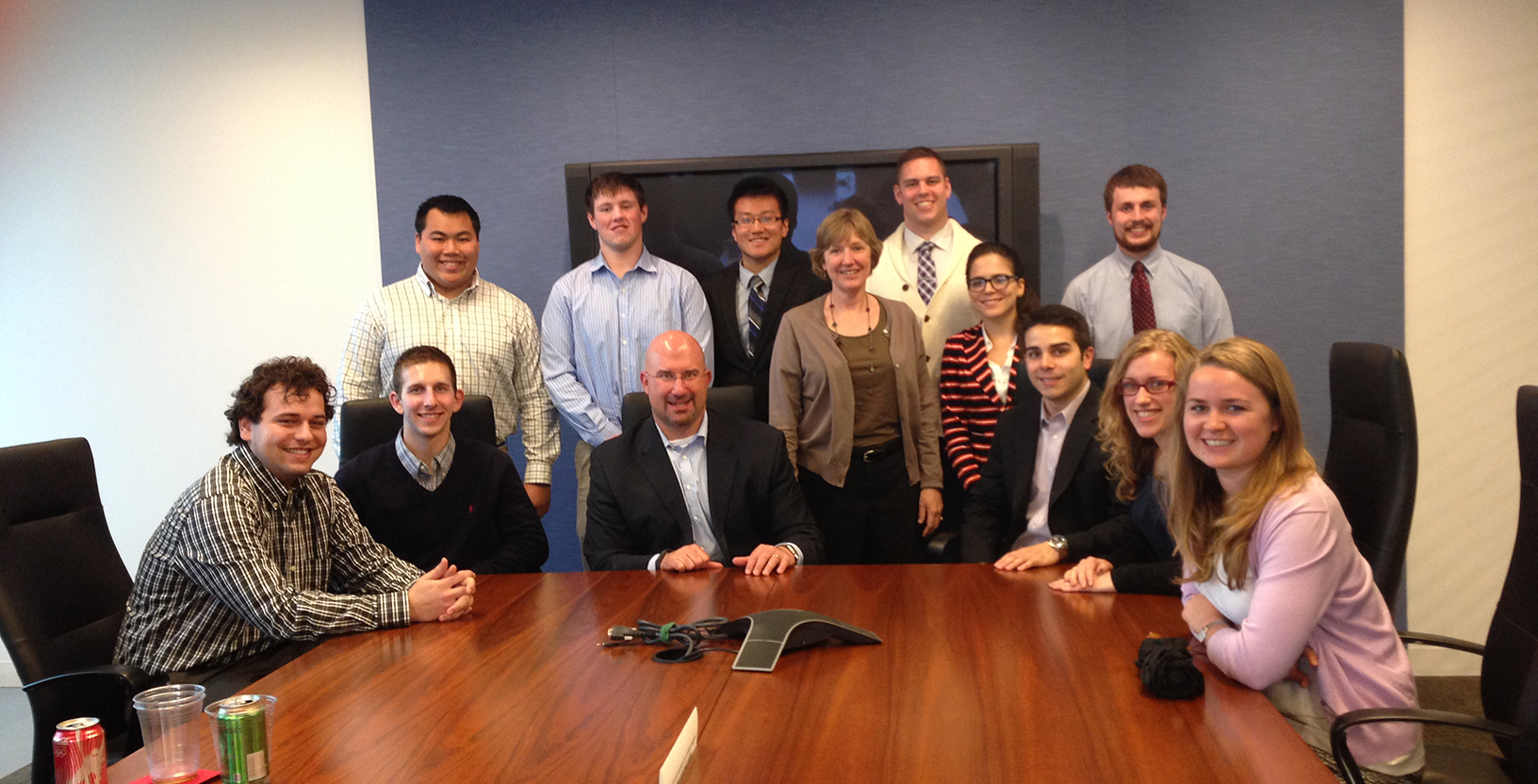 Students in the Hamilton College Program in Washington, D.C. recently met with Howard Steinman '93, a principal with A.T. Kearney, a global management consulting firm employing over 3000 people worldwide. He works in the public sector practice and aerospace and defense practice of A.T. Kearney, where he advises senior executives in the areas of strategy, governance, organizational and budgetary effectiveness, performance measures, and program and portfolio management for large government and private sector clients.
Steinman is also a senior associate for homeland security and counterterrorism at the Center for Strategic and International Studies in Washington, D.C.
The conversation with Steinman covered the general field of consulting, public sector strategy and performance, homeland security and career trajectories.
Christopher Holm '15 commented that "Consulting is so unique because you can become acquainted with all different kinds of industries and fields. It was also fascinating to see how consultants like Steinman specialize in maximizing day-to-day efficiency, as it is a skill that we all work on in our personal lives and one that can benefit any business."
Eric Griffith '15 appreciated hearing about Steinman's route from College Hill to Washington, D.C. He remarked that "our meeting with Mr. Steinman provided valuable insight into the unpredictable directions one's professional career can take."
The visit to A.T. Kearney was the last of the weekly visits organized by this semester's Washington program director, Associate Professor of Government Sharon Werning Rivera. The students this spring also met with high-ranking individuals in the State and Defense Departments, the law firm of Williams & Jensen, the Brookings Institution, Freedom House, the National Endowment for Democracy, and Sage Associates, as well as with Rep. Richard L. Hanna (R-22). They also participated in a wreath-laying ceremony at the Tomb of the Unknown Soldier at Arlington National Cemetery in honor of all Hamiltonians who have served in the U.S. Armed Forces.