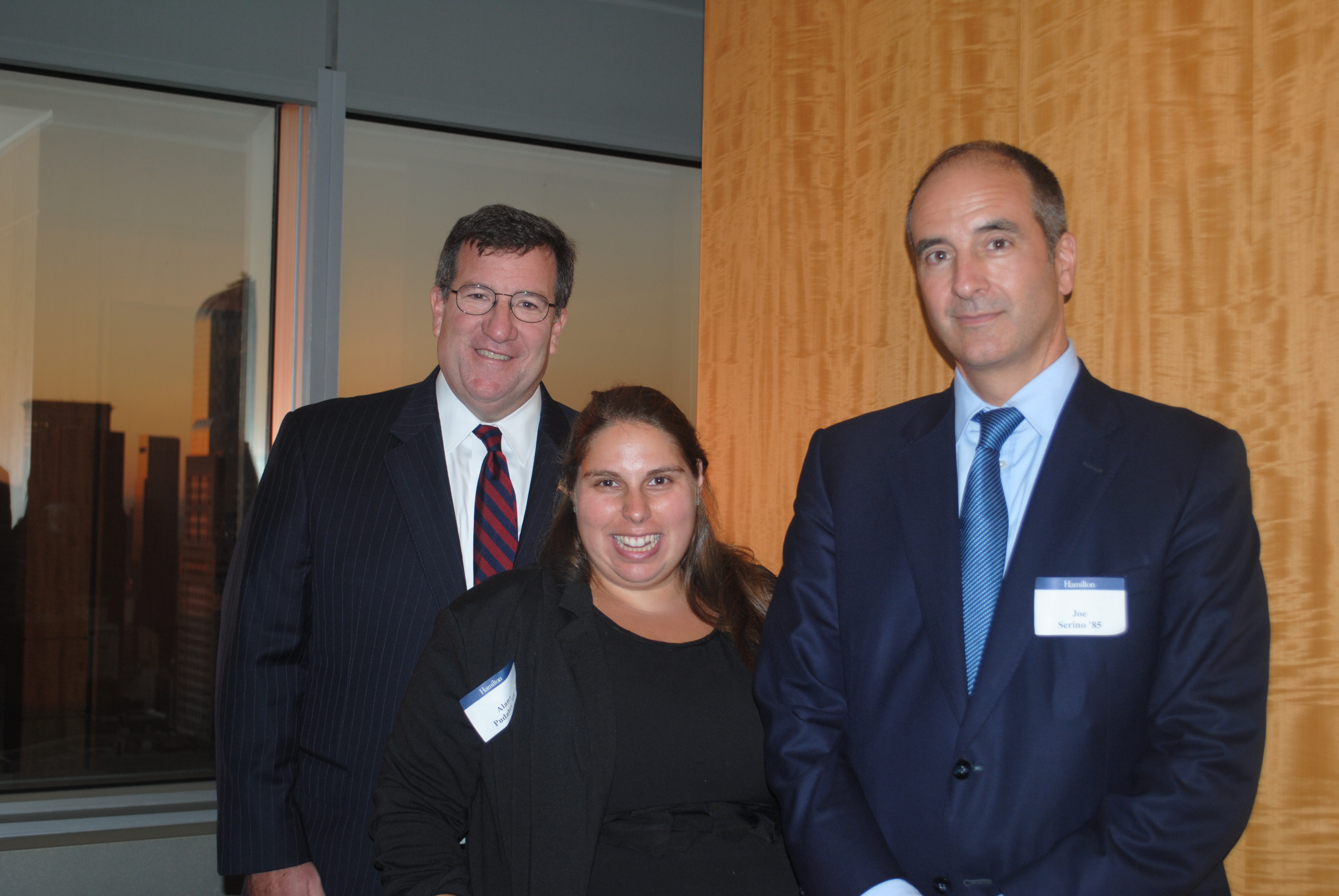 On September 16, the Elihu Root Society of New York hosted a talk by Daniel Connolly '85, P'18, titled "The Role of the Lawyer in a Time of Governmental Reform: Tales from the Giuliani Administration and NYC's Re-Birth." Connolly currently serves as a managing partner at Brace & Giuliani LLP's New York Office. His background includes positions within Mayor Rudy Giuliani's administration, and appearances in front of a number of federal departments and agencies, including the U.S. Department of Justice, the Securities and Exchange Commission, and the Food and Drug Administration.
The event was hosted by Joseph Serino '85 and Paul Basta P'19 in the 50th floor conference room of Kirkland & Ellis LLP's Manhattan office, which provided wonderful views of the New York City skyline. Stacy Sadove '07, Chair of the NY Elihu Root Society, described Connolly as "a dynamic, engaging speaker whose topic kept attendees' attention throughout the talk."
The Elihu Root Society provides a forum to develop and maintain contacts among a diverse group of alumni, parents, and friends who share the dual bond of Hamilton College and an interest in domestic and international law and public service.
For more information about the Elihu Root Society, please contact Director of Affinity Programs Laurie Russell.