David Dammerman '91 Swims English Channel
---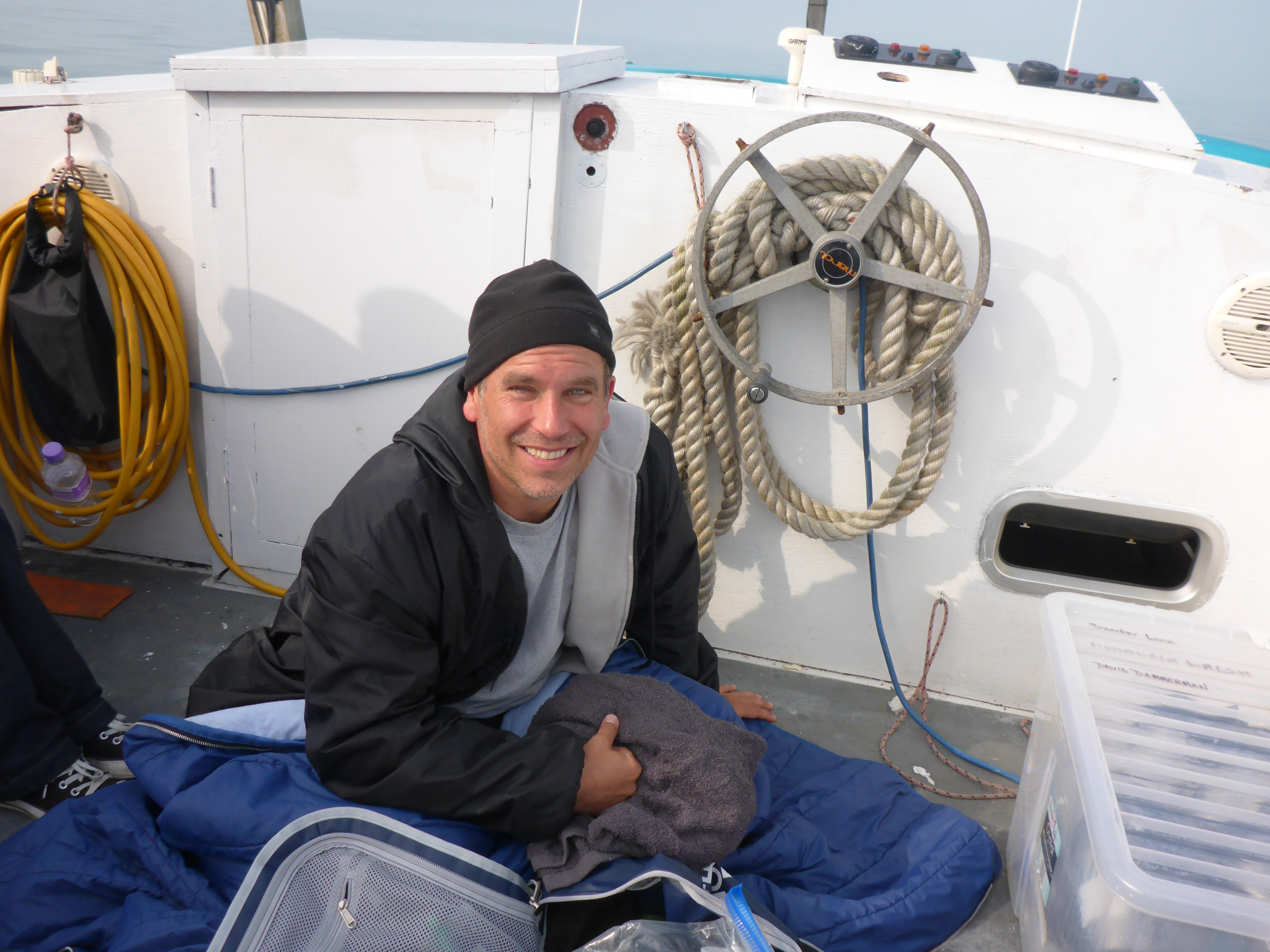 David Dammerman '91 swam the English Channel this past September. He started from Samphire Hoe, England at 2 a.m. on September 25 and 27 miles and about ten and a half hours later he reached dry land in Cap Gris Nez, France. While on the Men's Swimming and Diving Team at Hamilton Dammerman said he never would have imagined swimming the English Channel. After a friend volunteered to be his support crew, David started training for a little over two years with the Channel in mind.
"With the proper training," said Dammerman, "I think Hamilton swimmers would find it rewarding to complete a challenge that so few others have accomplished." David does add that training in conditions that mimic the English Channel is crucial. He has said that this includes, "cold water (62ºF during his crossing), salt water, wind, waves, limited feeding, night swimming and some jellyfish stings."
During his time at Hamilton, David majored in mathematics and was part of the Men's Swimming and Diving Team. He went on to receive his Master of Business Administration in finance from the University of Pennsylvania.