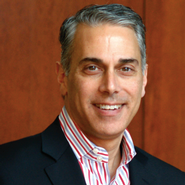 Razorfish Health, a division of the world's largest healthcare communications network, Publicis Health, selected David Paragamian '85 to be a managing director. Razorfish Health offices are currently located in New York, Philadelphia, and London. With his new role, Paragamian will be managing its businesses across the U.S.
In CNBC's press release, Matt McNally, the group president at Publicis Health, stated, "Dave's deep experience on both the client and agency sides of healthcare communications makes him the perfect leader to take Razorfish Health to the next level." He continued, "I look forward to his contributions and leadership at Publicis Health."
Paragamian, who majored in economics at Hamilton, was actively involved as a member of the men's lacrosse team and the fraternity Alpha Delta Phi. After graduating, he attended the Wharton Business School at the University of Pennsylvania, thereby completing the executive development program. He received his M.A. at La Salle University.
Paragamian has had extensive experience in brand management, some of which includes his work as a product director at the McNeil unit of Johnson & Johnson, the head of both marketing and sales for Roche Diagnostics U.S. and a partner and president of the flagship U.S. office of Havas Health, Euro RSCG Life LM&P and Huntsworth Health.
Among his many accomplishments, CNBC noted that he is a published author on the subject of branding, a notable speaker on agency management and an adjunct professor at the Erivan Haub School of Business at St. Joseph's University in Philadelphia, where he teaches product management.