David Weiss '75 President and CEO of CHF
---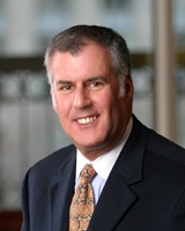 David Weiss '75 has been appointed president and CEO of CHF International (CHF), an international development and humanitarian assistance organization based in Silver Spring, MD. CHF currently is working in 25 countries to help lower income communities to improve their social, economic, and environmental conditions. Weiss will concentrate on ensuring that CHF remains sustainable and able to meet global development challenges. He intends to increase CHF's reputation as a leader and innovator by working with donors and partners to implement programs at the community level that positively change lives.
"I am delighted that David has agreed to take on this important role," said former CHF President Michael Doyle. "This is a critical point in our organization's lifecycle, and David has the perfect blend of international and business experience. He understands our mission, has a clear vision for the future, and has the passion necessary to keep building CHF International as one of the world's leading international development organizations."
Weiss has served on the CHF International Board of Directors since 2002. In 2008, he became Chairman of the Board. He served most recently as senior policy advisor in the Government Affairs Group at the global law firm DLA Piper, and is a former U.S. trade negotiator and Foreign Service officer. He served as the Assistant United States Trade Representative for North American Affairs and in a number of positions at the Officer of the U.S. Trade Representative (USTR).
Weiss graduated from Hamilton with a degree in government and went on to earn his master of science in financial services from Georgetown University in 1978.
By Briana Wagner '13