"Doc" Woods Presents Black History Month Jazz Concert on Feb. 18
---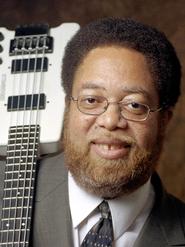 The Hamilton College Department of Music presents The Voice: New Jazz Artists with "Doc" Woods on Tuesday, Feb. 18, at 7:30 p.m., in the Fillius Events Barn.
For this event, Woods brings together some of the brightest new voices in jazz to celebrate Black History month. Performers include Woods, bass and composition; Tom Witkowski, piano; Rick Compton, drums; and featured soloists Morgan McMillon, alto sax; Jeff Jewsome, trumpet.
Jewsome of Kansas and McMillon of Michigan are both former students of Woods. They will be performing together for the first time. "These two are simply stellar, and the feel and energy they bring to the music will make for an exciting evening," says Woods. "I thought it important in this month that is focused on African American History, to showcase two individuals who understand the origins of this "made in America" art form and are equally capable of creating 21st century sounds while being that musical bridge for future generations."
This event is free and open to the public. For more information, call the box office at 859-4331 or visit Performing Arts.