Doc Woods to Lecture on America's Music at The Other Side
---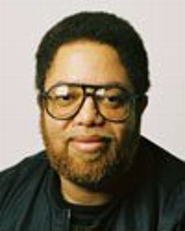 Hamilton Professor of Music Michael R. "Doc" Woods will present a lecture titled "America's Music: A Return to Skill and Culture" as the next event in the Hamilton College - Imagining America series on Wednesday, April 14, at 7:30 p.m., at The Other Side. The Other Side is located at 2011 Genesee St. in Utica, across from the Uptown Theater and next to the Cafe Domenico. Parking is available, and admission is free.

The event will consist of a mini-concert with verbal program notes. Five or six selections from different time periods and styles will be featured, with a description and performance followed by Q & A.

The Imagining America series of lectures is a joint project between Hamilton College and The Other Side which aims to foster a connection between "town" and "gown" through presentations centered in the arts and humanities. The events are free and open to the public.

Imagining America (www.imaginingamerica.org) is a national consortium of colleges and universities committed to public scholarship in the arts, humanities, and design. It promotes scholarly and creative work that is jointly planned and carried out by institutions of higher learning and community partners, thereby fostering connections, based on humanities and the arts, between academic institutions and their surrounding communities. Hamilton College became a member of the consortium in 2008.