Documentary Filmmaker Pamela Mason Wagner to Preview Makers
---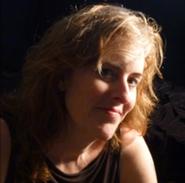 Critically acclaimed documentary filmmaker Pamela Mason Wagner will preview her latest work Makers, on Sunday, Nov. 4, at 2 p.m., in Bradford Auditorium. Makers explores the advancement of women's rights and the feminist movement over the past 50 years; the full documentary will air on PBS in early 2013. The screening is the fourth installment in fall F.I.L.M. series, and is free and open to the public.
Wagner brings thorough experience to her work. She founded her own independent production company, Turtle Rock Productions, Inc., with her husband in 1993, and has since produced and directed more than nine documentaries. Along with numerous independent awards, in 2001 she won a primetime Emmy award for her documentary Finding Lucy, which documents the life and career of famous actress Lucille Ball for PBS's American Masters series.
In Makers, Wagner explores the modern feminist movement. Over the past half-century, women have earned more equitable political, economic and social authority; this documentary explores the personal stories of women who have helped galvanize this shift. The film is decidedly not a recollection of historical events, but a series of personal narratives—including leaders from the feminist movement like Gloria Steinem and Naomi Wolf; opponents like Phyllis Schlafly and Beverly LaHaye; celebrities like Oprah Winfrey and Katie Couric; and many ordinary women who have encountered boundaries in their lives.
Following the screening, Wagner will discuss the upcoming film as well as her career as a documentary filmmaker for television.