Domack to Lecture on Why Earth History Matters
---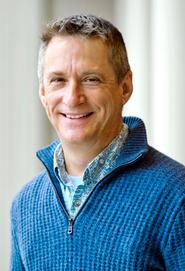 Eugene Domack, the Joel W. Johnson Professor of Environmental Studies, will present the lecture "400 parts per Million of CO2, and why Earth History Matters," on Wednesday, Sept. 18, at 7:30 p.m., in the Chapel. The lecture is free and open to the public.
The atmosphere of the planet we share has recently surpassed the 400 ppmv mark which, while not a magic number, does represent a convenient benchmark by which to evaluate the sensitivity of the earth to climate change, under elevated greenhouse gas concentrations. Earth history tells us that the planet has not experienced this level of CO2 concentration in the past 25 million years, or more. Yet global temperatures have not risen as rapidly in the past decade as many models would have predicted.
This lecture will explore the reasons for the misfit of global climate models to the expected forcings by CO2 and how the planet's past can help us understand the new climate conundrum. The role of the Southern Ocean and bottom water boundary state will be the focus.