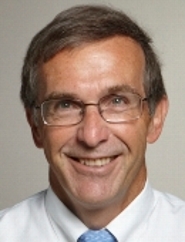 Dr. Hugh Sampson '71 has been named the Chief Scientific Officer at DBV Technologies, the French biotec company developing the Viaskin peanut allergy treatment patch. Sampson's term will begin on November 1, 2015.
Sampson is a professor of Pediatrics at the Icahn School of Medicine at the Mount Sinai School in New York. He is also the director of the Jaffe Food Allergy Institute and the Dean of Translational Biomedical Science at The Mount Sinai Medical Center. As he takes on his new role at DBV Technologies, he will remain an advisor to the company and he will continue on as the director of the research center at the Jaffe Food Allergy Institute in New York. DBV Technology has been recognized by the Food and Drug Administration, and DBV was granted the Breakthrough Therapy Designation by the FDA in April for Viaskin Peanut for children.
Sampson concentrated in Biology during his time at Hamilton, and was a member of the Men's Swimming and Diving Team and Theta Delta Chi. After Hamilton, he earned a Doctor of Medicine from SUNY Buffalo in 1975. He is married to Anne Cary K'73, with whom he has three daughters.