Eldevik Publishes Article, Moderates Conference Session
---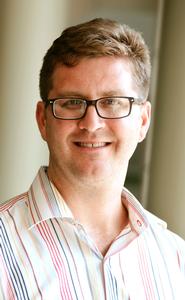 Assistant Professor of History John Eldevik published an article in the peer-reviewed online journal History Compass. "Bishops in the Medieval Empire: New Perspectives on the Church, State and Episcopal Office" surveys more than a century of German and Anglo-German scholarship on bishops in the Holy Roman Empire and highlights some important new turns in current research, particularly debates over the idea of "power" (Herrschaft) in medieval politics.
History Compass features historiographical essays by leading scholars on a wide range of topics in world history. It is aimed at scholars looking to bring themselves up to speed with contemporary intellectual debates and questions in fields which they may not know a lot about, or haven't studied closely in some time.

In addition, Eldevick was an invited participant and session moderator at the conferenc,e "Rethinking the 'Christian Foundations of Europe': An International Workshop on the Letters of Boniface," on Sept. 22-24, at Trinity College in the University of Toronto.
The workshop brought together a dozen medieval studies experts from North America, the U.K. and Europe to discuss the launch of a new interdisciplinary project to re-edit the eighth century epistolary corpus of the Anglo-Saxon missionary Boniface (ca. 680-755) and his circle.