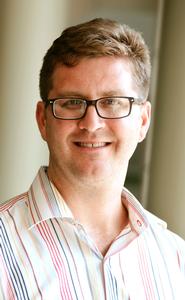 Eldevik Attends Medieval Congress
Assistant Professor of History John Eldevik attended the annual International Medieval Congress held at the University of Leeds, England, July 1-4, where he presented a paper titled "Communities of Violence: Saracens and Saints in Medieval Bavaria."
Eldevik was part of a panel organized by the research group VISCOM -- Visions of Community in the Middle Ages -- at the Austrian Academy of Sciences in Vienna. The paper addressed some interpretive and methodological problems relating to the manuscript tradition of the Passion of Thiemo, a 12th century narrative of the martyrdom of the archbishop of Salzburg by "pagan" Saracens during the Crusade.