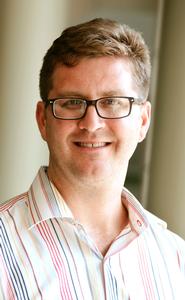 Eldevik Publishes Book Review in Speculum
A book review by Assistant Professor of History John Eldevik has appeared in the latest issue of Speculum, the leading North American journal of medieval studies.
The review is of Steffen Patzold, Episcopus: Wissen über Bischöfe im Frankenreich des späten 8. bis frühen 10. Jahrhunderts (Ostfildern: Jan Thorbecke Verlag, 2008), a landmark monograph on the politics of the early medieval episcopate that argues that episcopal power was not a legal fact, but a contingent process deriving from "social knowledge" about the office of the bishop and its obligations that changed over time.